CULTIVAR
PRICE
HYBRIDIZER
YR
DESCRIPTION
SIZE

S

HABIT
PLOIDY

Chihuahua Dreams

$25.00
Peat, J.

'10

This quadruple-layered dark purple-black edged daylily, with a grey-cream band between two layers of the purple-black, is surrounded by a wire white serrated edge. The huge eye zone on this creamy white flower with a faint peach-pink overlay is accented by a bright, light lime-green throat.

27X5.75

SEv
T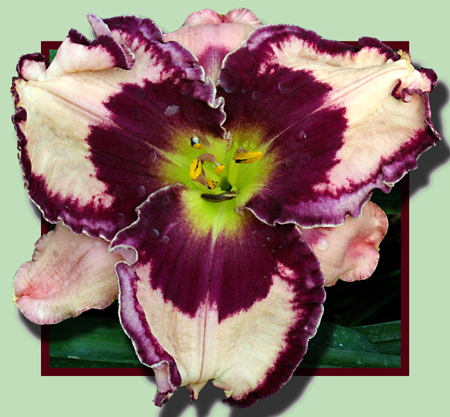 (('Vivacious Pam' x 'Meet Joe Black' x 'Moments in the Sun')) x (('Sanctuary in the Cloud's x ('Didgeridoo' x 'Lady Betty Fretz'))
Fr. EM Re. 24 buds, 3 way branching.



Photo Credit: John Peat