CULTIVAR
PRICE
HYBRIDIZER
YR
DESCRIPTION
SIZE

S

HABIT
PLOIDY

Crotchless Panties

$40.00
Erikson, P.

'99

A near white to cream with bright fuchsia midrib and blue purple halo above apple green throat.

20X2.5

Dor
D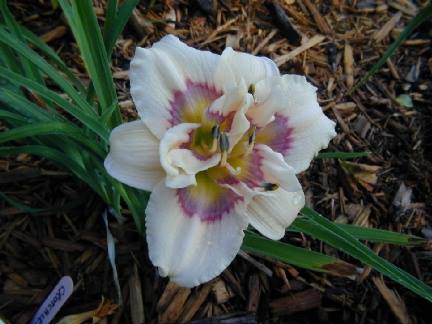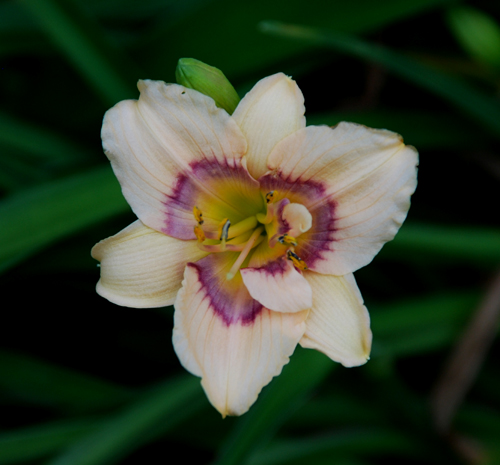 Pam Erikson had no idea that CP was a double until Tony bloomed it in Alabama!
The name comes from Pam Erikson and the late, great Ra Hansen having a few Martini's at the Guild Inn, Toronto, ON discussing potential Daylily Names and what names would sell or not. Well they hit the jackpot with this one, Pam and Tony both sell out every year, however, they are smart enough to hold some back for increase.

'Janice Brown' X 'Siloam Sugar Time' - Fr., M., Re., 30 buds, 3 way branching.



Photo Credit: Tony Thompson