CULTIVAR
PRICE
HYBRIDIZER
YR
DESCRIPTION
SIZE

S

HABIT
PLOIDY

Double Dutch Supreme

$25.00
Peat, J.

'09

A rose, magenta double flower has a lightly ruffled edge with tiny serrated teeth. The ruffled edge also sports a wire gold edge. Always double with darker veining.

26X5.5

SE
T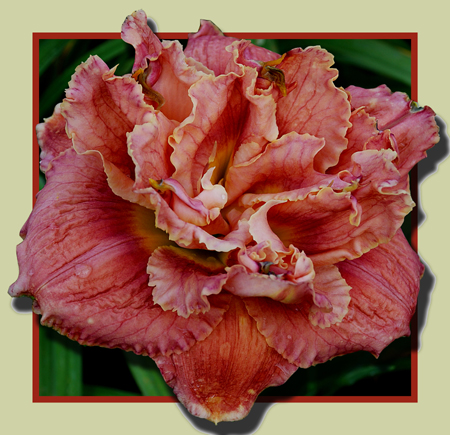 'Possum in a D'cup' x ('Triple Cherries' x 'Balancing Act') Fr. EM Re. 28 buds, 3-4 way branching.



Photo Credit: John Peat