CULTIVAR
PRICE
HYBRIDIZER
YR
DESCRIPTION
SIZE

S

HABIT
PLOIDY
Hurricane Swirls

Display
Stamile, P.

'05

A very pleasant purple with a heavy ruffled gold or white edge. Super ruffled edge early in the season.

36X6

Ev
T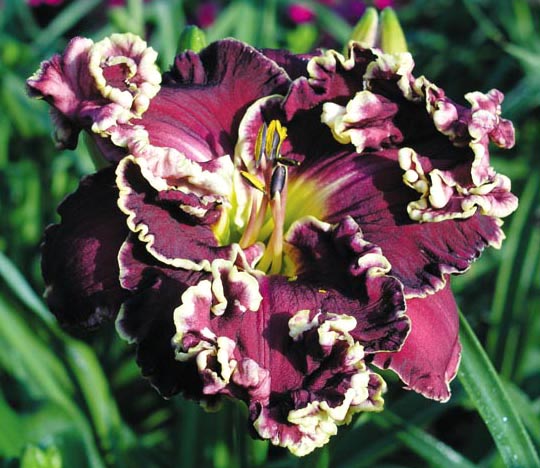 [(Magic Amethyst x Be Thine) x (Magic Amethyst x Red Fang)] X [(Musical Medley x Seize The Night) x Chartered Course]
M, Re, Fr. 35-40 buds, 5 way branching.

Photo Credit: Patrick Stamile