CULTIVAR
PRICE
HYBRIDIZER
YR
DESCRIPTION
SIZE

S

HABIT
PLOIDY

James' Prissy Kristi

$50.00
Petit, T.

'08

A lavender, softening to a copper rose, with a green throat and huge ruffled and looped gold to chartreuse edges.

32X8

SEv
T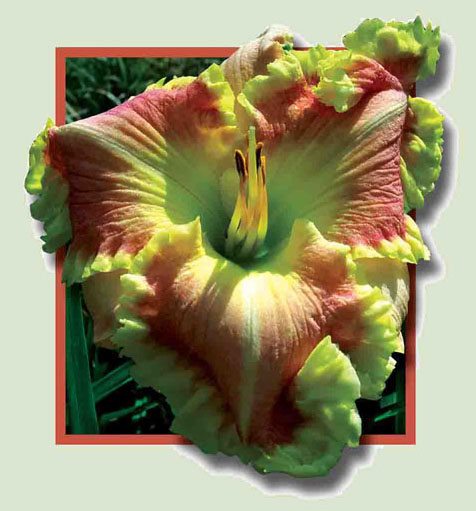 'Alexa Katherine' X ('Moment in the Sun' x 'Macho Macho Man') - M, Re, Fr. 25 - 30 buds, 3 way branching.

Photo Credit: Ted Petit