CULTIVAR
PRICE
HYBRIDIZER
YR
DESCRIPTION
SIZE

S

HABIT
PLOIDY
Mississippi Red Bed Beauty

Display

Carpenter, J.

'05

A ruffled red self above green throat. Although only shows a trace of a gold edge, it produces prodigy with wonderful gold edges on reds.

34X5.75
SEv
T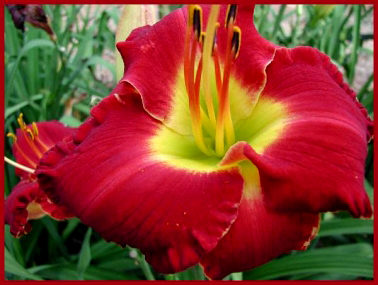 'Red Loveliness' X 'Out Back Red' - M, Re, 24 buds, 5 way branching.

Awards: HM 2008
Photo credit: Jack Carpenter