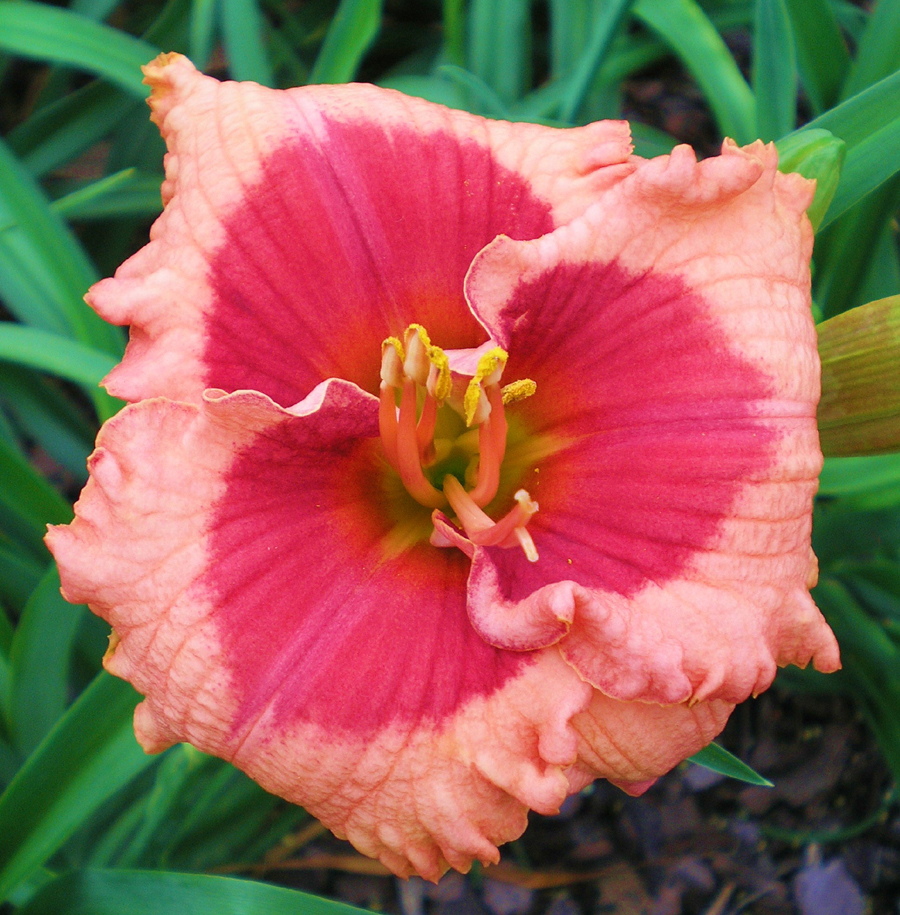 *Broadway Eyes

---
*BROADWAY EYES (Stamile, G.) TET T614A [(Sdlg. X Broadway Gypsy) X (Broadway Showgirl x Broadway Gem)] 15" Ere.SEv. 3 ½". 3-4 way branching. 24 buds.

This pretty salmon orange is striking with its bold lipstick red eye. It is a most cheerful greeter to visitors in the early season and reblooms, as well. Like so many of Grace's tets, there is no coarseness to the flower or plant. Everything is wonderfully in proportion with fine arching leaves, fine balanced scapes and remarkable hardiness and adaptability.

If you do not grow any of Grace's miniature and pony tets I highly recommend BROADWAY EYES – a beautiful addition to any garden. Fertile both ways.