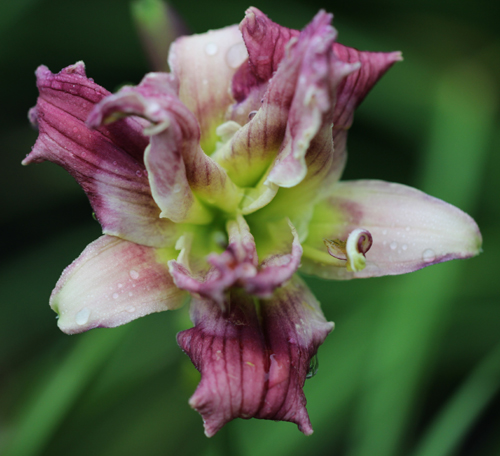 Little Wild Thing

---
LITTLE WILD THING (Stamile G.) DIP D-911-B 17", 2.65", SEV, EM re emo, 5 way branching, 35 buds, low arching foliage.
I selected this cute little 100% double mainly for its pizazz and clear clean colors.

With the doubling and being a bi tone it was just too cute not to be named, so when the name game began I would refer to LITTLE WILD THING D911-B as that little wild thing and so the name stuck.

LITTLE WILD THING is a favorite of Karen's and mine, and grows and multiplies like nobody business!.

In 3 years we went from about 25 fans to well over 400 – Unbelievable.