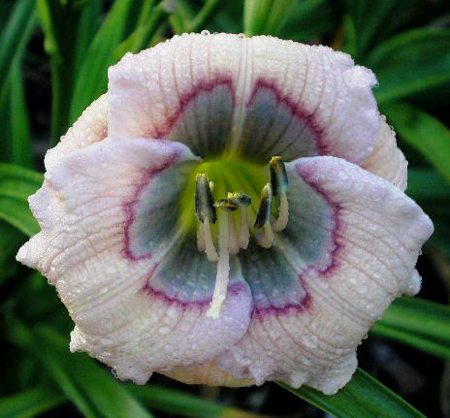 Little Blue Note

---
LITTLE BLUE NOTE
(Stamile, G.)
Diploid D686B (Boogie Woogie Blues X (Boogie Woogie Blues sib x sdlg D544) 14" ERe. no fr. SEv. 2.875". 3-4 way branching. 20 buds.
This charming true miniature is a delicate cream pink with a fuchsia ring surrounding a true blue eye and inner charcoal band. Beautifully formed with excellent plant habits and fine proportional foliage, this delicate looking charmer reblooms for a long season. Opening in the very early season it is a harbinger of the special colors in Grace's mini program yet to come.
Fertile both ways. Very pretty.