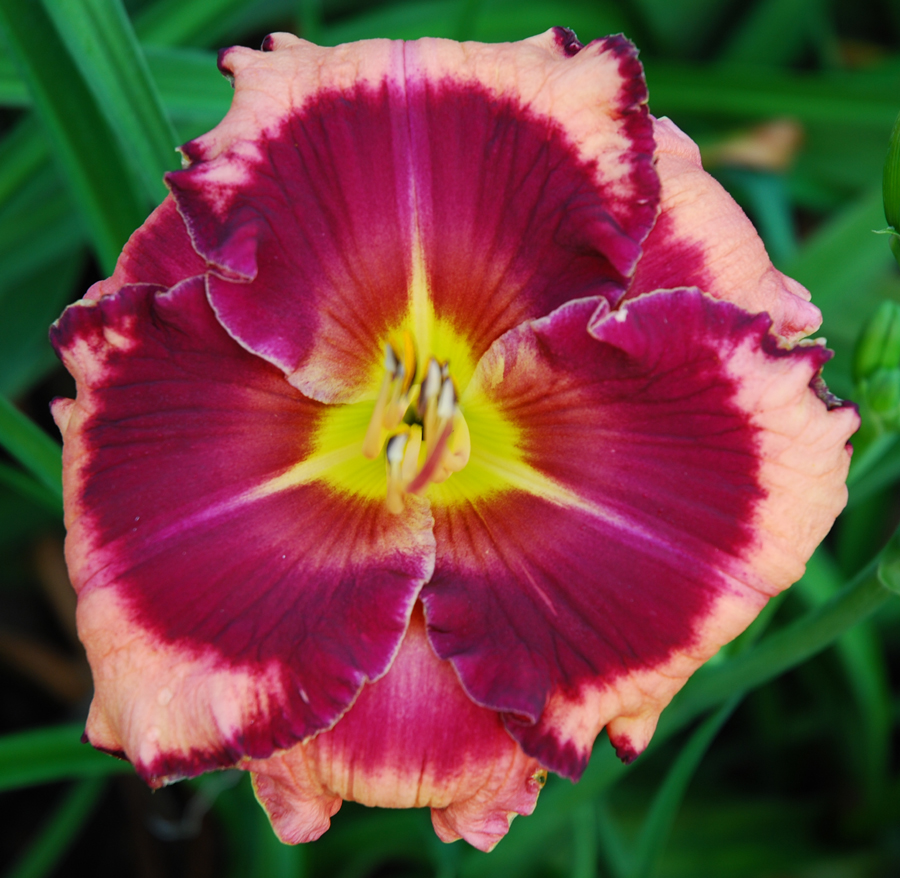 *Ruby Storm

---
*RUBY STORM (Stamile, P.) TET 5234-A (Elderberry Candy X Tetra Peppermint Delight) 26" Ere. Emo. Slight fr.Dor. 6" x 3" x 2 ½". 5-way branching (3 laterals plus terminal Y) 25-30 buds.

This ruby red eyed sib to GIANT PANDA was a surprise dormant. The obviously evergreen Tetra PEPPERMINT DELIGHT was carrying genes for dormancy which showed up in RUBY STORM. I expect GIANT PANDA to be carrying those same genes for dormancy.

While still having some orchid influence RUBY STORM is redder than BART ROBERTS. As a result we have taken RUBY STORM primarily to red eyes while BART ROBERTS has been used with many different colors.

Another thing RUBY STORM has is early bloom and strong rebloom. It is one of the most colorful flowers of the early season. Fertile both ways. A very fine daylily.