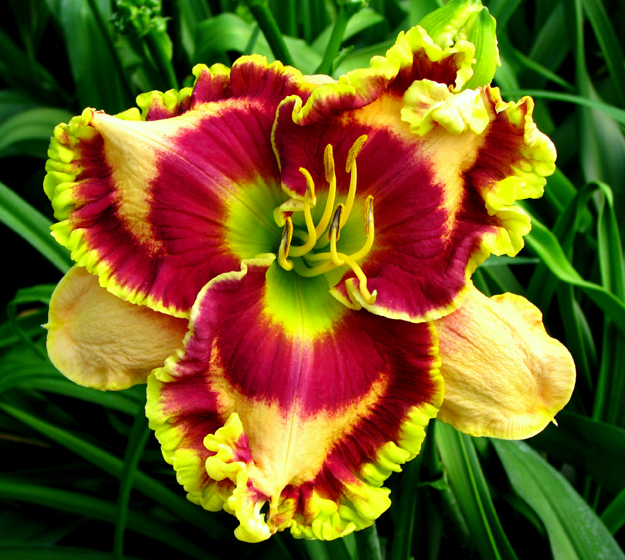 *Sweet Almond Mint

---
*Sweet Almond Mint
(Pierce G.) TET 9118 (Orange Cherry Jubilee x 8163 - Born To Be Wild) 46" 6.5" flower, EV emo Ere, 7-way branching with 40 buds. Arching Foliage. Very Fragrant.

One of my favorite flowers since it first bloomed. This is a must for either the collector wanting something truly different or for the hybridizer who wants to add so much quality. Larry Grace was kind enough to point this out on his visit admiring all the green in this flower, and how every one of the blooms all down the row were not hung-up even with the angel wings. Thank you for your admiration Larry.

If you are breeding to build buds - to build branching – larger bloom size – or green is your thing, this is your flower. An absolute pod stud even on the third set of scapes when the temps here are in the mid 90'S Sweet Almond Mint has never failed me, not only in fertility, but winning and unusual prodigy. As I quest for more green in my lines, I stand and stare especially come June when we are in the high 80's and the edging on Sweet Almond Mint is chartreuse, the throat is chartreus, and the whole blossom has a green glow or cast. Always consistent, and I'm happy to now share her with you. Wonderful.