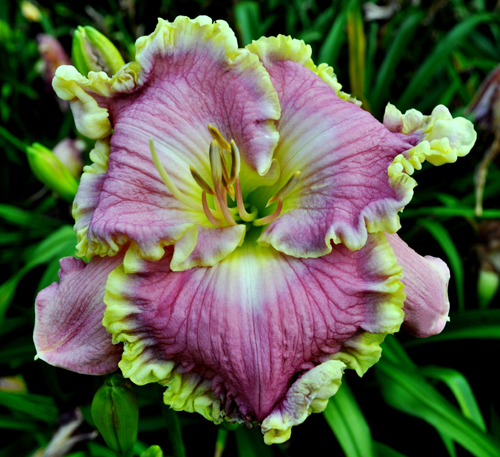 *Tahitian Shores

---
*
TAHITIAN
SHORES
(Pierce, G.)

TET 8293-D

(Crowning Light x Priscilla's Smile)

33" EV EM re fr. 6" flower 7-way branching 45 buds.

I knew from her maiden bloom I would be introducing this daylily, with the cool coloration of bluish-pink, lavender petals and the big gold edge.

The petal color is clean as if laid over a white base and there is a light mauve white watermark that is repeated around the petal edges.

Very showy, with the green throat adding to this refreshing combination.

Loads of buds and blooms, 'TAHITIAN SHORES' is like no other flower in the garden.

Lovely.

Fertile both ways.