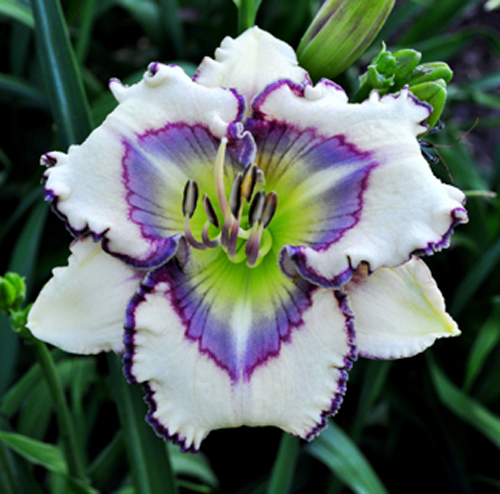 *Web of Illusion

---
*
WEB OF ILLUSION
(Stamile, P. – Pierce, G.)

TET 893

(Cosmic Odyssey x Xylophone Jazz)

33"

EV Ere

fr. 5" flower 5-way branching 35 buds.

The soft near white petals of 'WEB OF ILLUSION' are punctuated with a large webbed pattern resembling piano keys. The impression of this lovely flower is that of finesse with a porcelain finish.

The bluish lavender pattern etched in light raspberry is repeated upon the petals.

A fresh, lovely daylily and a great parent for pattern breeding.

Fertile both ways.