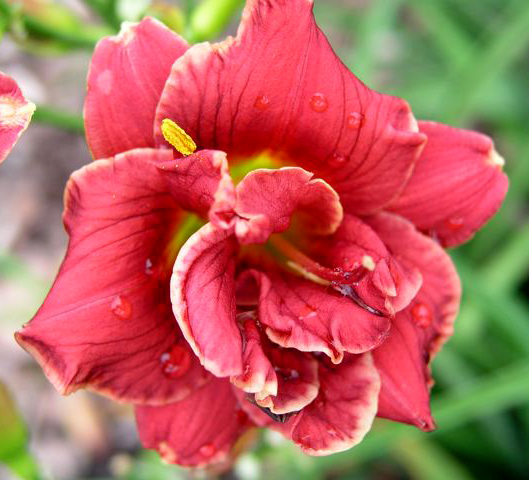 Little Orphan Annie
---
LITTLE ORPHAN ANNIE (Stamile,G.) diploid D352A [(D99-48 x Cute As Can Be) X (Little Showstopper x Just My Size)] 18" EMRe. SEv. nofr. 2.25" . 3-4 way branching. 30 buds. Double 100%.
This pretty red double with a slight white edge has been especially popular with visitors. Grace's "popcorns" doubles have always been popular but this one at almost 2" is especially small and for us always double.
Color holds well in the sun. Foliage is nice and grassy and proportional to the tiny flowers and tiny well branched scapes. Very cute. Fertile both ways.