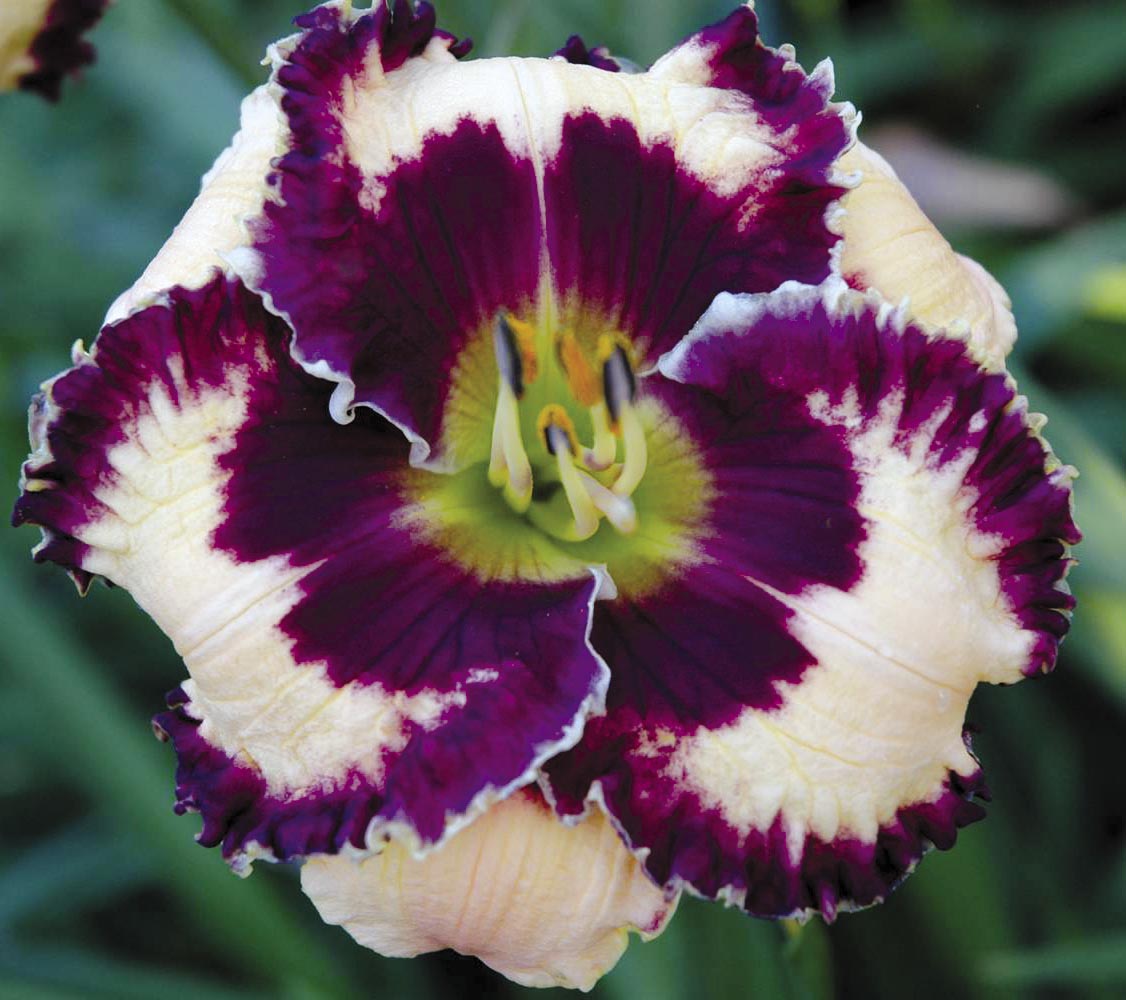 *SPECIAL CANDY

---

*SPECIAL CANDY (Stamile,P.) TET 4223 (Rock Solid x Calling All Angels) 32" EMRe. emo. no fr. 4 ¼". 6-way branching (4 laterals + terminal "Y"). 30-35 buds.
SPECIAL CANDY is indeed special. An orchid cream with a violet eye and edge. The outermost edge is often manifest as blue knobs and shark's teeth!
Beautiful form with wide chubby sepals mark this strongly contrasted Candy. Plant habit and balance is excellent. A dramatic and dynamic addition to the Candies. Very vigorous and long blooming. Easily fertile both ways.