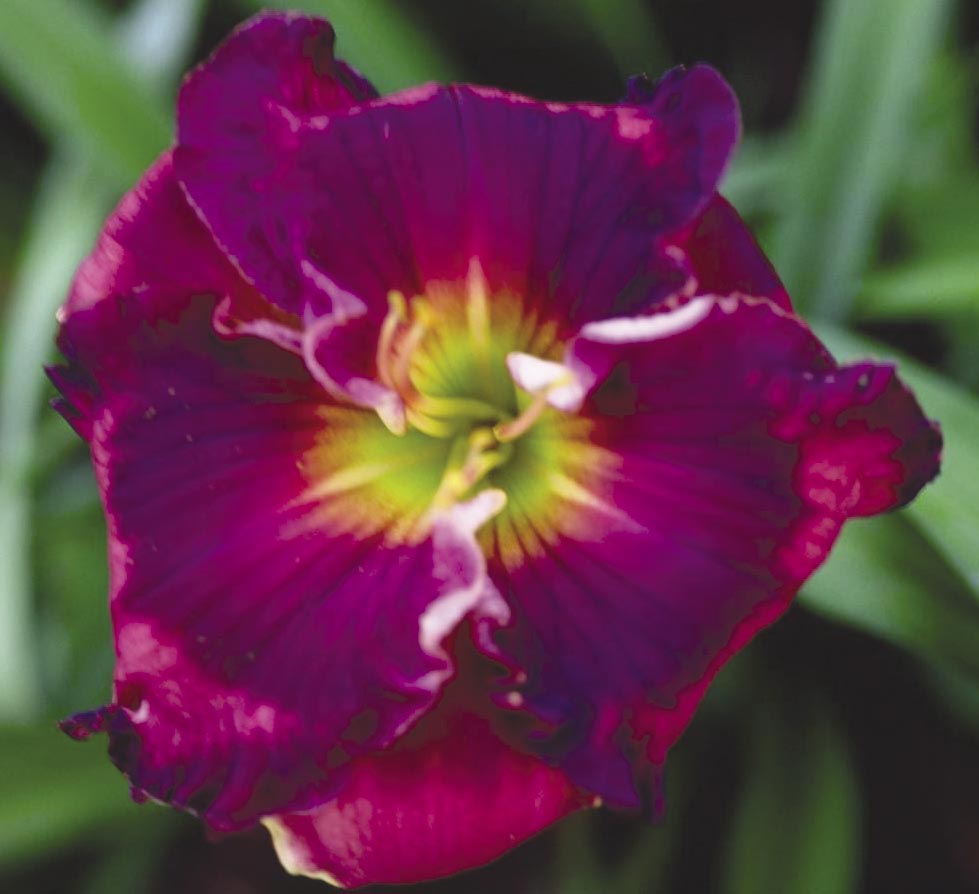 *THE BAND PLAYED ON

---

*THE BAND PLAYED ON (Stamile,P.) TET 3143-F (Rock Solid x Zahadoom) 25" EE-VlaRe. emo. fr. Ev. 5 ½" x 3" x 2 ¼". 3-way branching. 18-21 buds.
This daylily gets our "Energizer Bunny Award". It never quits. It is simply the longest blooming daylily that we grow. It is one of the first to start the season and one of the last to end the season. Don't let the modest branching and bud count put you off, this daylily is always in bloom! And what a bloom it is! An orchid rose with a blue black violet eye and edge and a grass green throat.
I also expect this daylily to be widely adapted both North and South, East and West, and warm night areas to cool night areas. A great daylily. Easily fertile both ways.