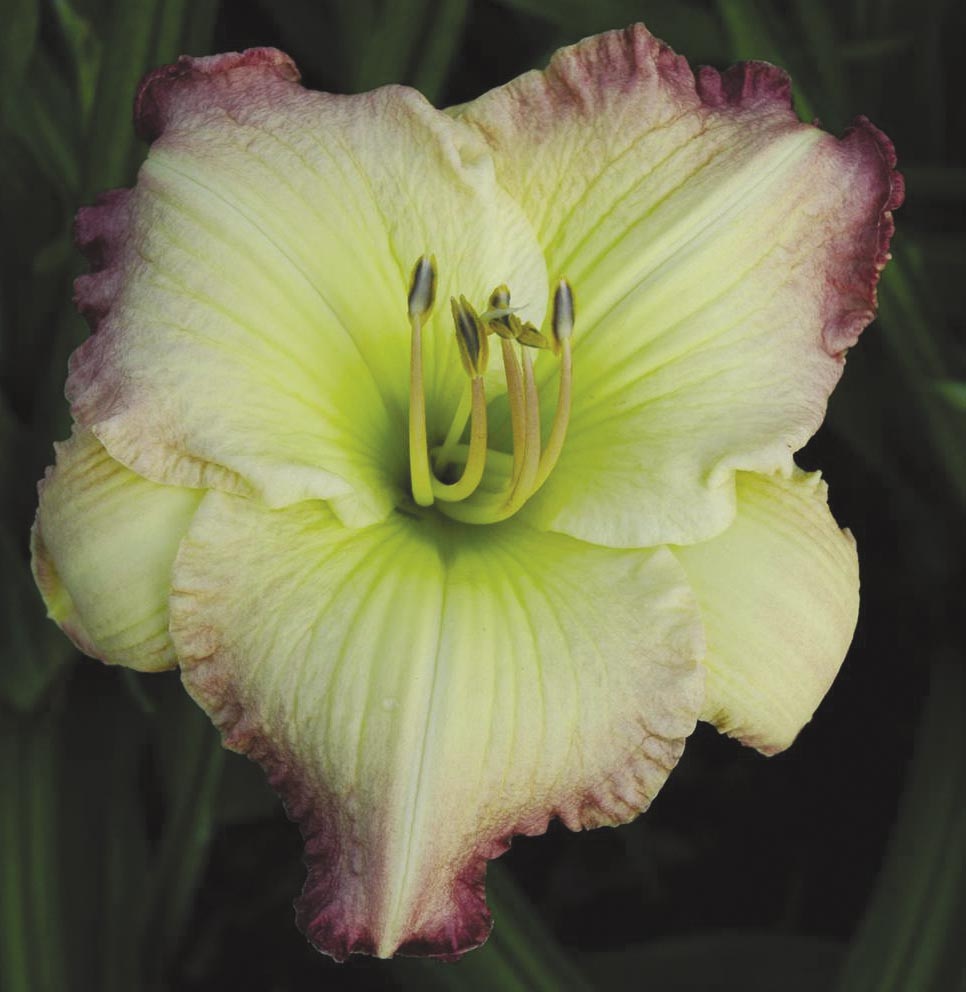 *TIPPED IN ROUGE

---

*TIPPED IN ROUGE (Stamile,P.) TET 4326 [(Pink Intrigue x Tetra Beautiful Edgings) X Picotee Dream x Tetra Beautiful Edgings)] 30" MRe. emo. Ev. 6" x 3" x 1 ¾". 5-way branching (3 laterals + terminal "W"). 30 buds.
This gorgeous cream white with rouge petal tips is an exciting addition to the "edge no eye" class of daylilies. Unlike EDGED IN PINK, TIPPED IN ROUGE has a smooth texture and only the tips of the petals and tips of the sepals are colored rather than the full picotee of EGDED IN PINK. I really think an entire class of colored tipped daylilies could be started from this daylily by breeding away from the picotee and looking for color only on the petal and sepal tips giving a very unique look to the daylily.
A very special daylily TIPPED IN ROUGE looks like someone took the daylily JOAN SENIOR and put rouge lipstick or nail polish carefully on the tips of the tepals. Easily fertile both ways.