Cross Border
Daylilies
2017

---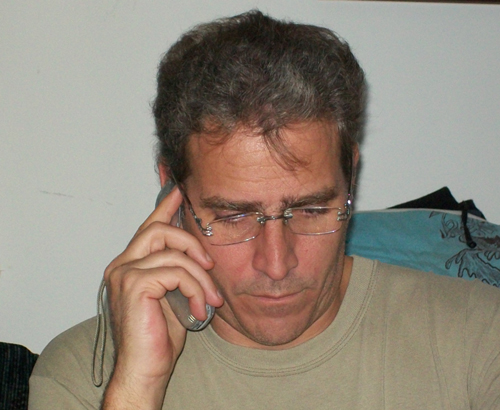 Dear Daylily Enthusiast,

We are back!!!!

It's been a difficult time operating a Daylily Nursery form 1,229 miles (1,977km) away, all I did when going to Florida was pull 6 foot tall weeds three times a year. This left little to no bloom a couple of years and stunted the increase of cultivars hugely. The only good thing about having such a diverse culture of weeds was that we didn't see any rust in the garden for approximately 4 years. Add to that my father had a massive stroke and heart attack at the exact same time while my siblings and friends were in the room at the hospital watching. He survived despite the doctors wanting to remove his feeding tube, he chose to live but spent the next two years in hospital, followed by an 8 month stint in an 'old age home' where four types of cancer caused his eventual death. I ,being in Toronto ,and my siblings outside of Toronto visited him everyday in the hospital when I wasn't driving to Florida. But I digress.

In October of 2014, Tony & Susie Thompson moved permanently to Florida and Gail and George Sutche from Indiana (also Daylily people) are wintering at Cross Border Daylilies. So the property is being maintained properly with Tony and Susie working with Reyna to keep the weeds out of the garden, the plants fertilized, the irrigation system in working order and of course mow the property that isn't under Daylilies. Gail and George are busy on the property when they aren't touring around, fixing up the interior and exterior of the Duct Tape Mansion and building fences and clearing under the massive stands of trees we use for shade and relaxing under.

The past two years both Tony & I have hybridized about 2,500 seedling each. Tony and Susie planted them in trays after their 3 weeks stratisfication, then from the trays into the ground in early October after preparing the beds with help from Reyna. So if you are planning a visit to Cross Border Daylilies and Precious Petals Daylilies we will have 10,000 brand new seedlings blooming and futures and selected daylilies for you to enjoy.

We welcome visitors to the garden but REALLY prefer if you arrive before noon while in Florida. If you plan to visit please call 256-652-6977, this is Tony's number and should be a local call to Americans. If he doesn't answer I can be reached at 647-921-8146 this is a local for me but being a Canadian number be long distance for you (unless you have a Canadian number).


John Peat
Cross Border Daylilies

See the map under the link "Directions to garden" to find us.