CULTIVAR
PRICE
HYBRIDIZER
YR
DESCRIPTION
SIZE

S

HABIT
PLOIDY
Irresistible Rainbow

Display
Peat, J.

'07

A faint purple eyezone surrounds the creamy yellow throat above a dark green center. A narrow purple picottee greatly enhances the beauty of 'Irresistible Rainbow' beneath the heavy gold edge.

24X5.5

SEv
T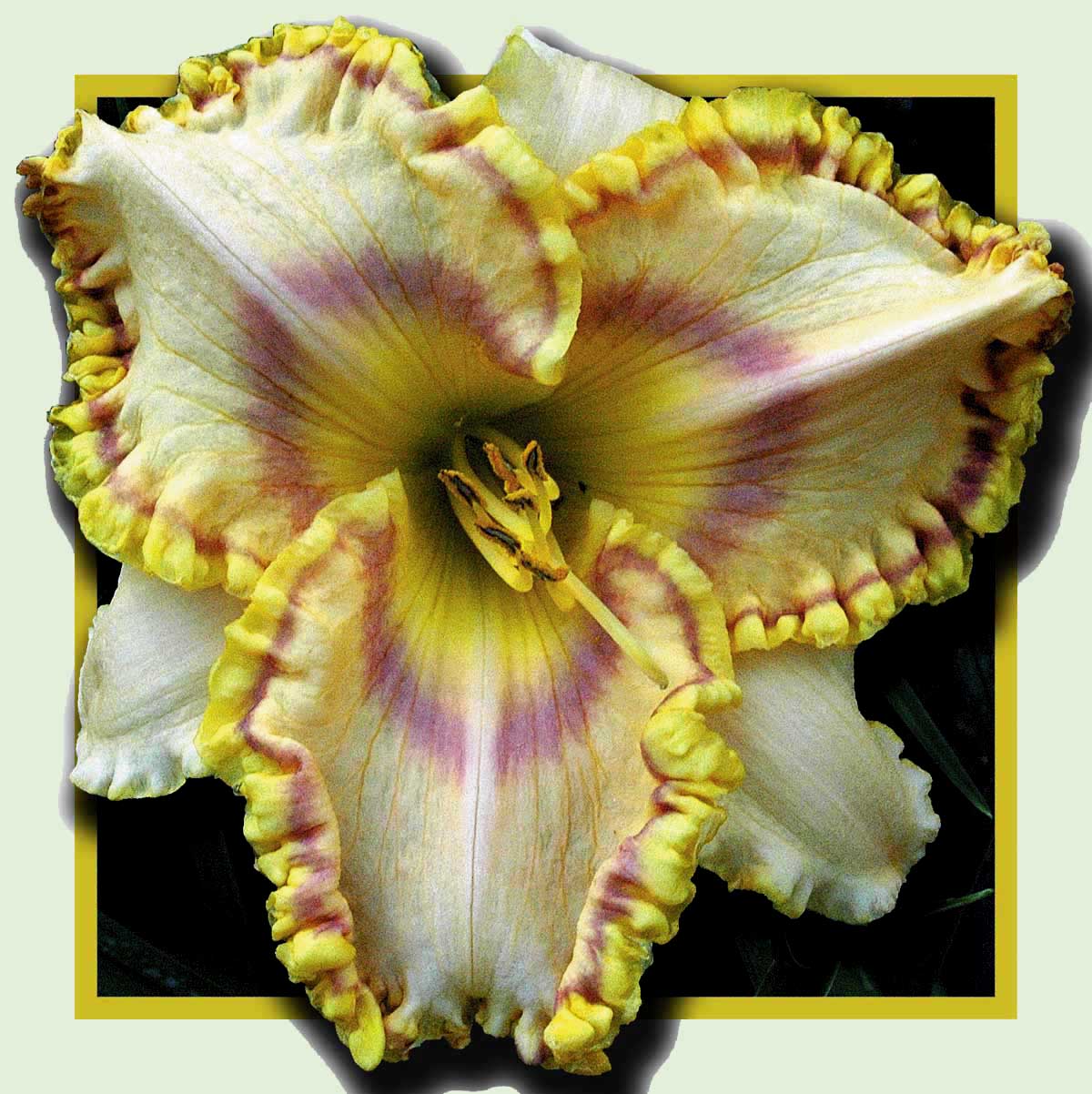 'Tony Thompson' x 'Lady Betty Fretz' - M, Re, Fr. 21 buds,2 way branching.

Photo Credit: John Peat