CULTIVAR
PRICE
HYBRIDIZER
YR
DESCRIPTION
SIZE

S

HABIT
PLOIDY

Ring the Bells of Heaven

Display
Carpenter, J.

'06

A lavender bicolor with a lighter lavender watermark and a yellow green edge above a green throat.

24X5.75
Dor

T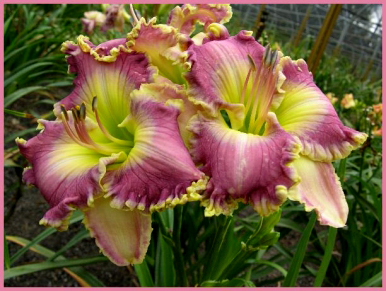 'Unending Melody' X Sdlg. - EM., Re., Fr., 45 buds, 6 way branching.


Awards: HM 2011
Photo Credit: Jack Carpenter